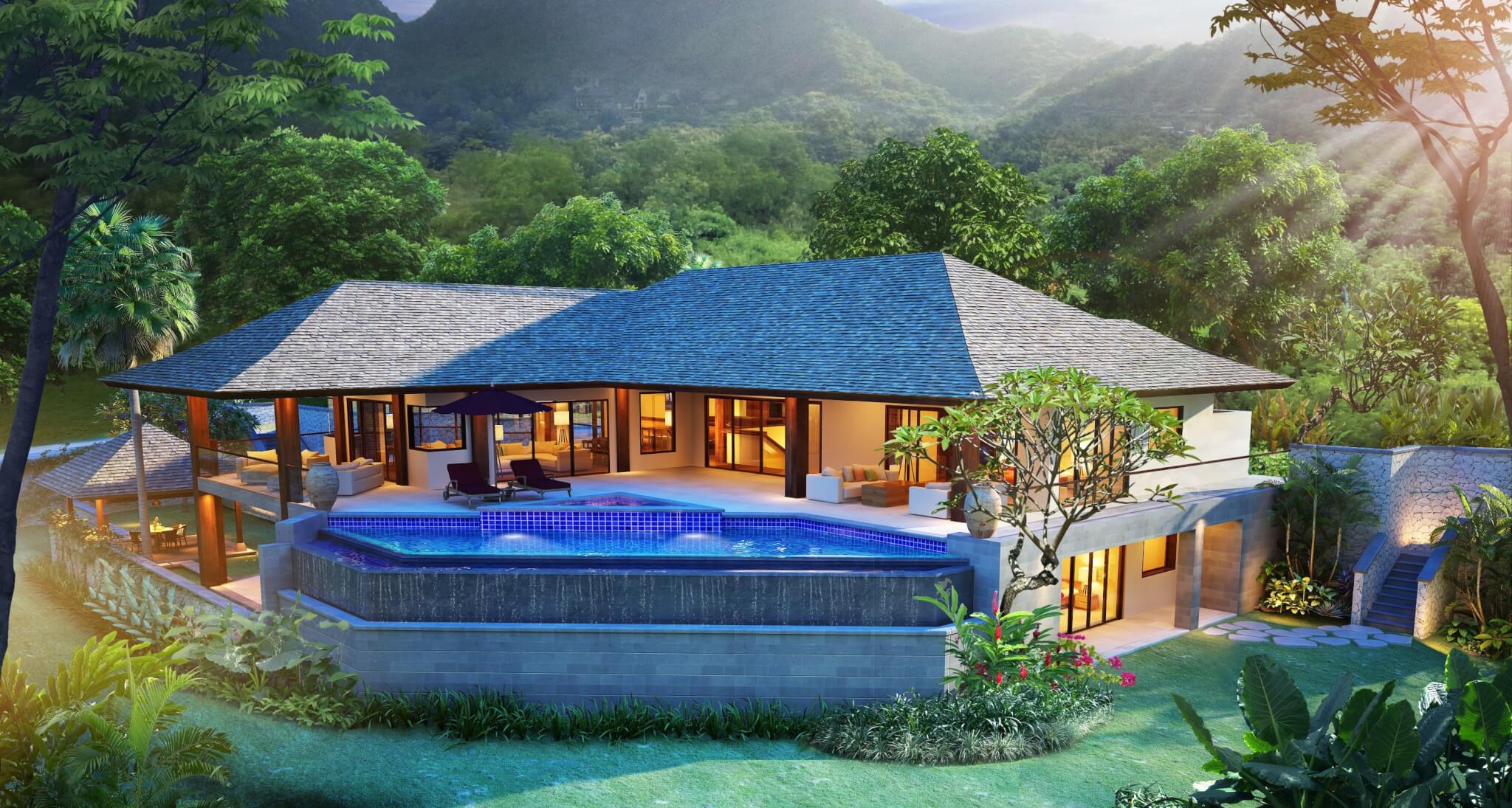 Why Tropical Architecture Group?
Resort-Style Living
What sets TAG apart is our unique and romantic resort-style designs with panoramic views of nature, extensive outdoor living spaces. We specialize in Asian-Influenced tropical designs, including Modern Balinese, Contemporary, Asian Pacific, and Hawaiian Plantation styles.
"We believe that a successful project starts with a quality design and a fine attention to details."
With a team of design professionals with decades of experience designing luxury tropical architecture, our projects have been featured on the covers of local, national, and global magazines, attracting clients worldwide.
What Our Clients Say
"We contracted Tropical Architecture Group to help us design our family home on Oahu. We had a fairly small lot, yet wanted five bedrooms to accommodate our future family that we were planning. We were amazed at how spacious the design felt and how private it feels and how beautiful the outdoor areas are. Michael is a dream to work with."– Oahu Client
 "As a developer on Oahu and Kauai who has utilized TAG's Architectural/Design services for several years on residential developments, commercial projects, as well as my own personal home, I hold great admiration, confidence, and respect for Michael's creative skills. Michael has an innate ability to capture my vision into "Wow" concept designs, which is an amazing talent. He has great energy, is easy to work with, and has a very competent staff of experts who make the design process enjoyable. My company has entrusted Tropical Architecture Group, Inc. with projects as high as $10M" – Review from Houzz
The Benefits of Working with TAG's Architects on Oahu
Full-service architectural/interior design firm
Uses the latest cutting-edge 3D technology
Individualized attention with the Director of Design
Friendly, creative and efficient staff
Contact us for a complimentary design consultation!
We want to hear about your vision and to help you know what's achievable on your property.
How to Find Us